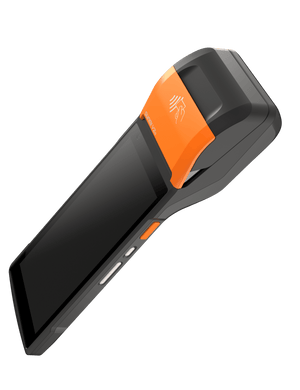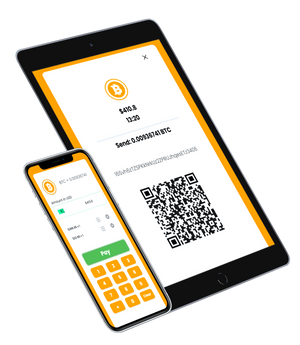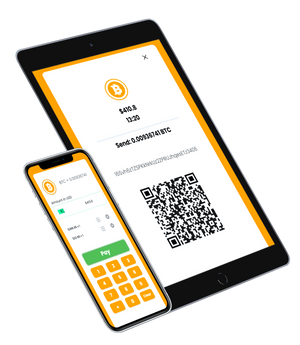 ByteConnect Crypto Point Of Sale System
Choose Byte Federal's Byte Connect, your go-to Crypto Point of Sale System, for a seamless and secure shopping experience. Our platform is tailored to meet your business needs, offering a wide range of features that set us apart.

ByteConnect's Sunmi Pro is a mobile POS terminal with a 5.45 ̎ HD display, receipt printer, and NFC support for crypto. Enjoy a modern checkout experience in a sleek design. Say no to hidden fees and chargebacks and yes to instant settlement. 
We make it easy for you to accept multiple cryptocurrencies, including Bitcoin and Lightning payments. Say goodbye to waiting for days or weeks for transactions to settle. With ByteConnect, your payments process in seconds or minutes.

Simplicity is key, and our system reflects just that. Enter the item's cost in USD, select the desired cryptocurrency, and let your customers pay effortlessly with a QR code or NFC technology.
Managing your point of sale system has never been more straightforward with our interactive admin interface, allowing you to analyze purchase data in real-time.
Our modern and responsive user interface ensures a crystal-clear user experience with a straightforward design. We take pride in offering a unique experience that appeals to a broader audience and provides your customers with a one-of-a-kind shopping journey, all while accepting an extensive array of currencies.

Rest easy knowing that ByteConnect is safe and secure. Our system is chargeback safe, and we handle all the complexities of crypto, ensuring that your transactions are protected and encrypted.
Say hello to a new era of crypto-based commerce with Byte Federal's Byte Connect.